Scientex conferences are dedicated to helping professionals achieve greatness by providing exceptional possibilities for them to explore the areas of scientific research in order to discover and present potential breakthroughs. We provide an appropriate platform for eminent speakers, innovators, inventors, industry professionals, scientists, academicians, established authors, scientific editors, medical physicians, medical service providers, nursing professionals, research associates, analysts, students, and other such individuals to exchange ideas and provide solutions for major global challenges in the vast arena of the scientific society as a whole.
The 3rd
International Webinar on Psychology and Mental Health
on
November 23-24, 2023
. It mainly focuses on Psychology and Mental Health with the theme of
"
A forum to explore the innovation in Psychology and Mental Health
"
. Attendees were given the option of receiving an electronic certificate of attendance. Join us for an exclusive forum with 50+ mental health specialists to form important collaborations. Bring major technological and mechanical advancements in
mental health
to the clinic.
Our main goal is to make the Webinar an outstanding achievement by the world's best psychiatrists and psychologists in the field of world-class debate and discussion
Past Webinar Presentation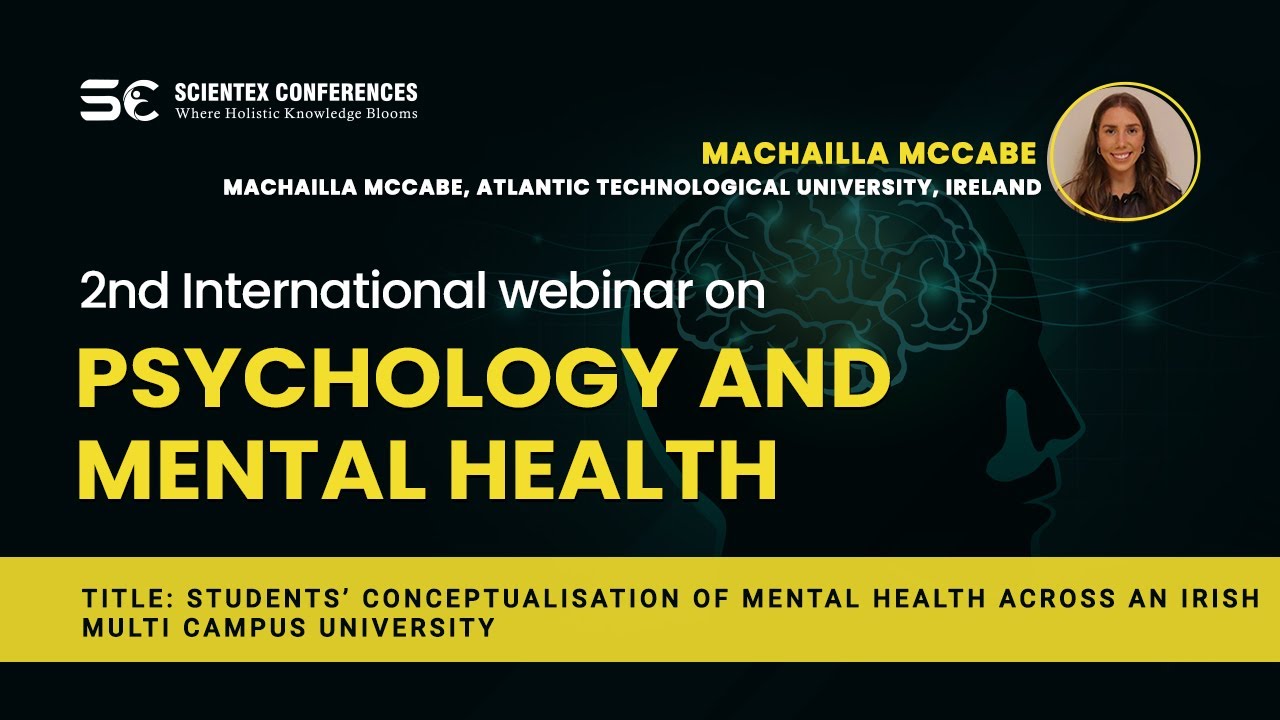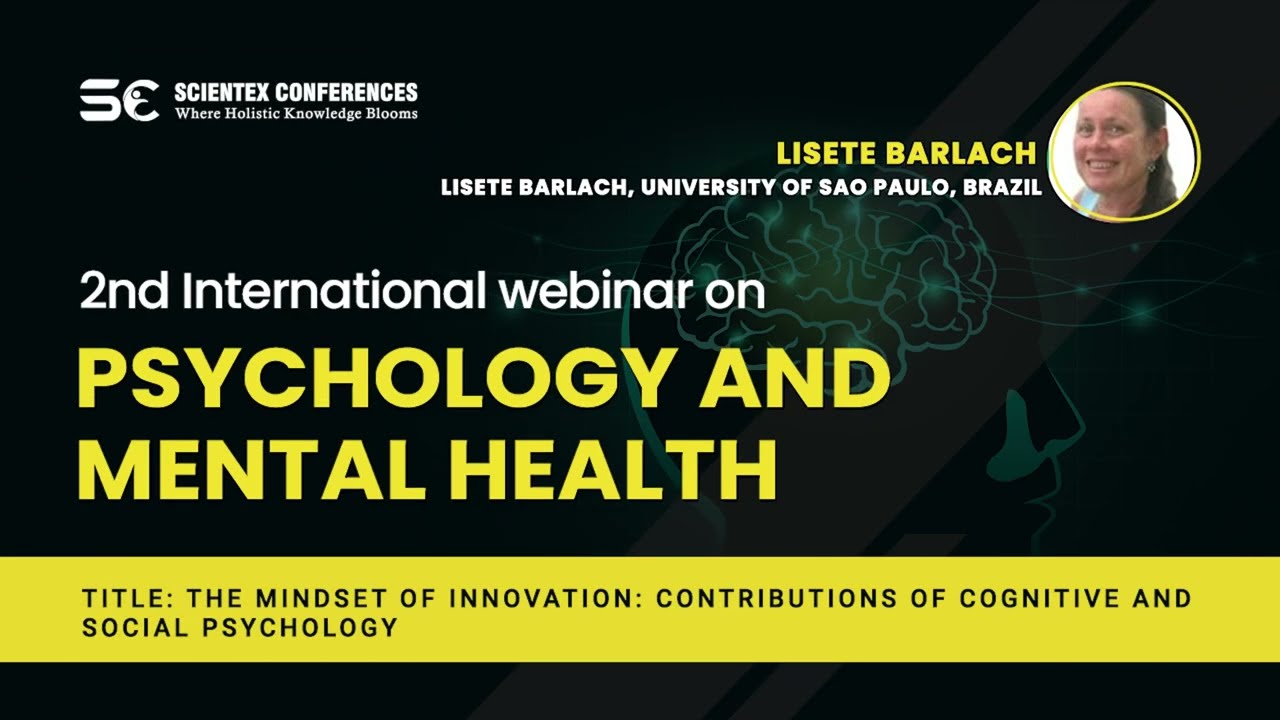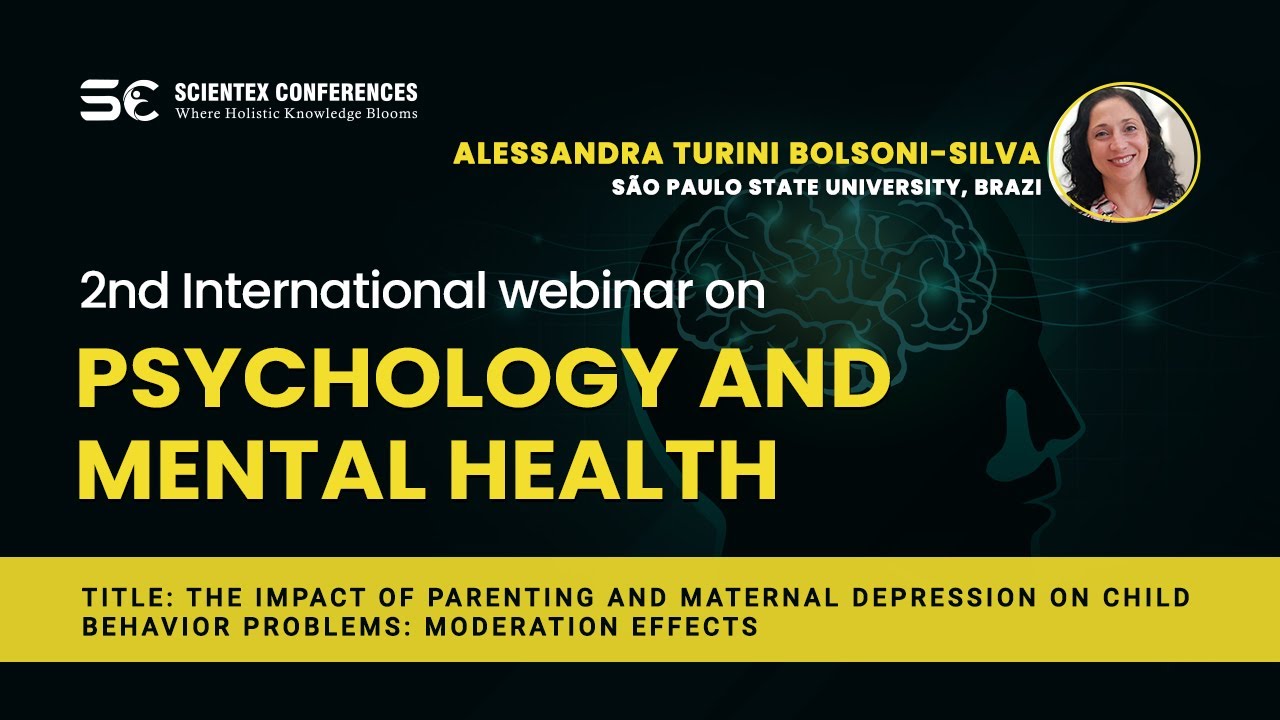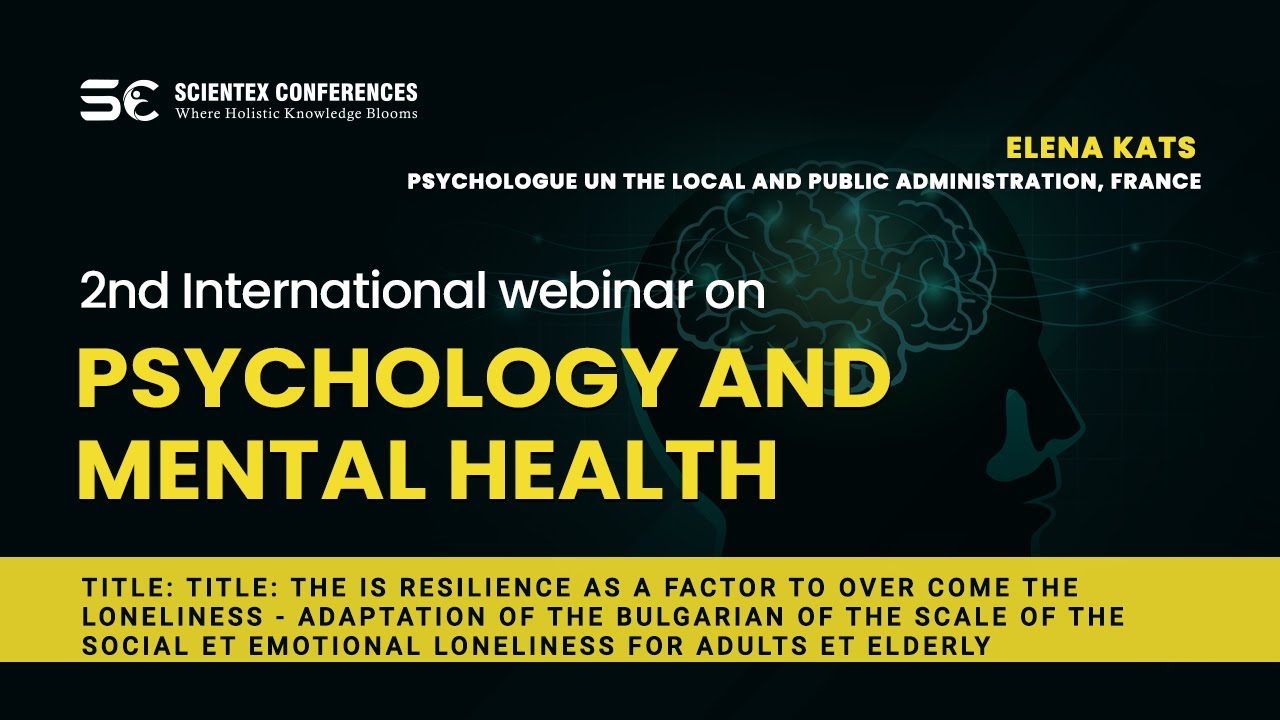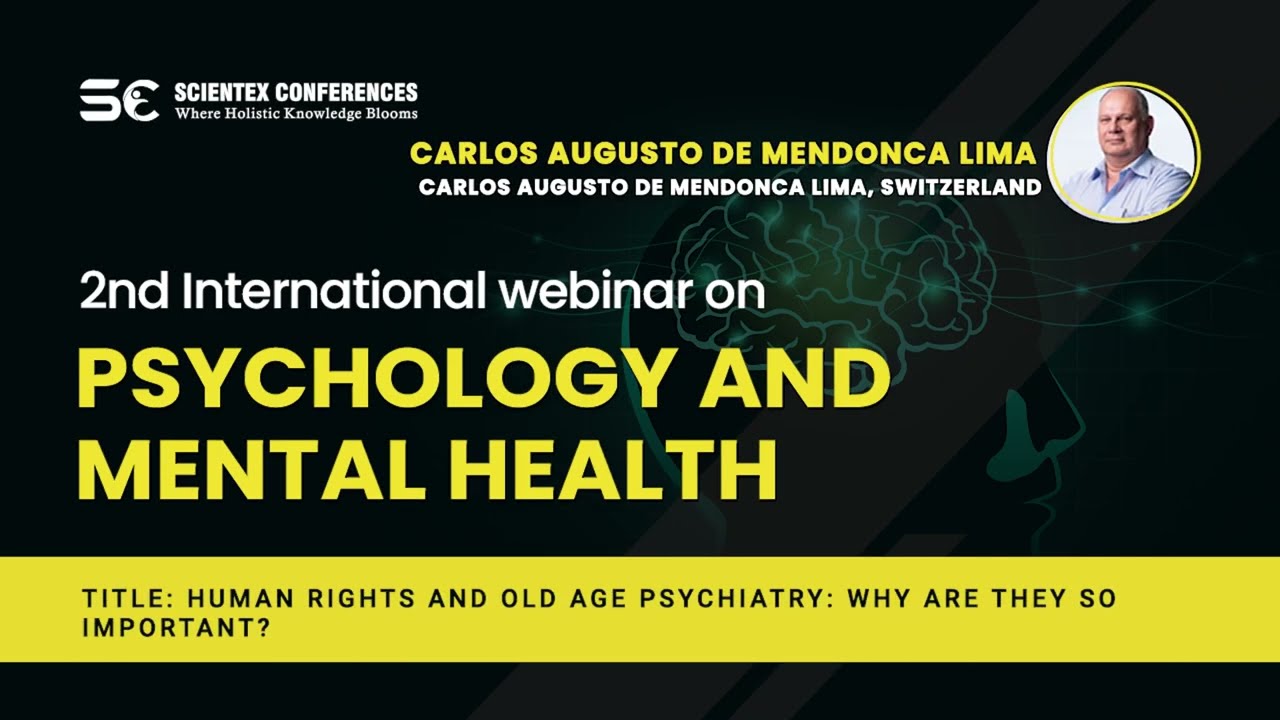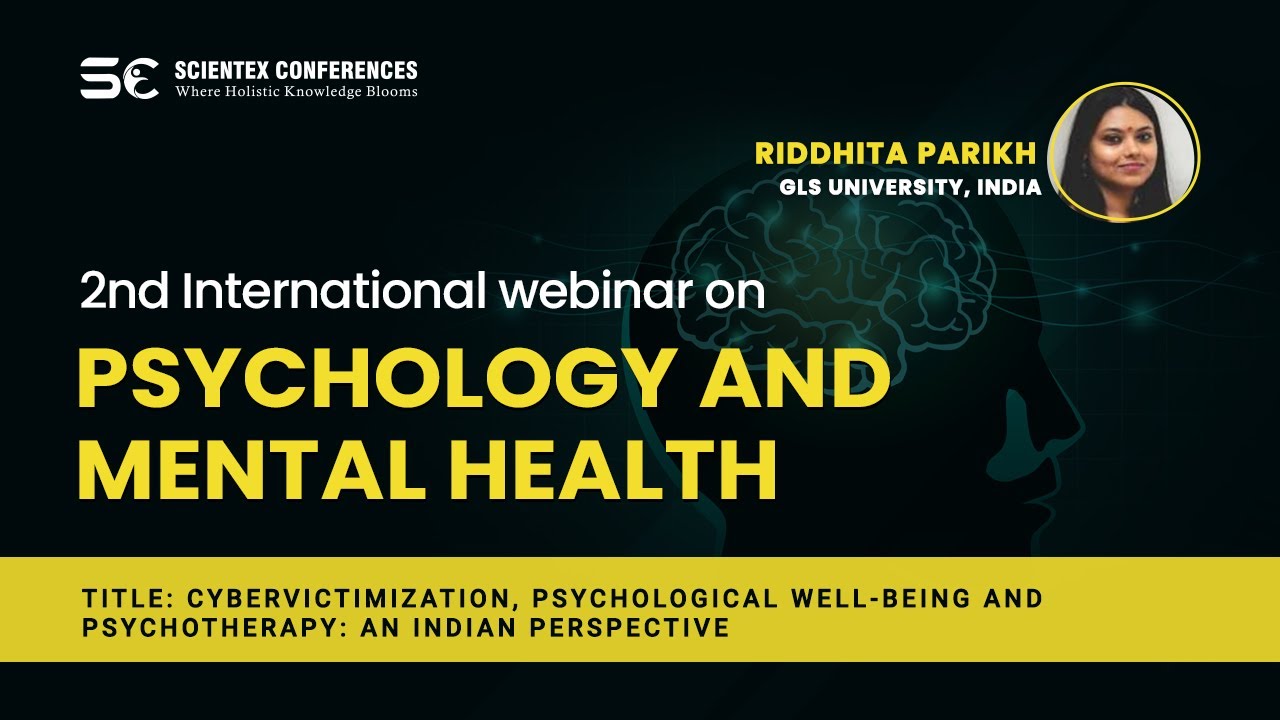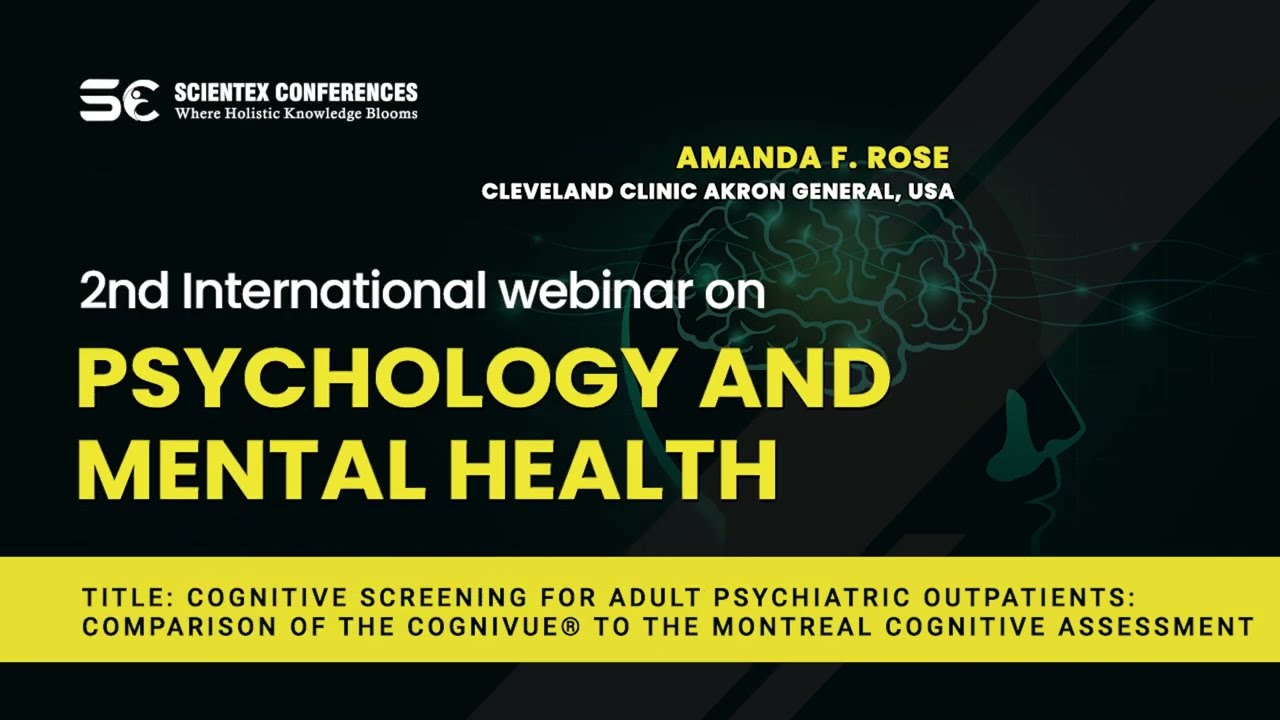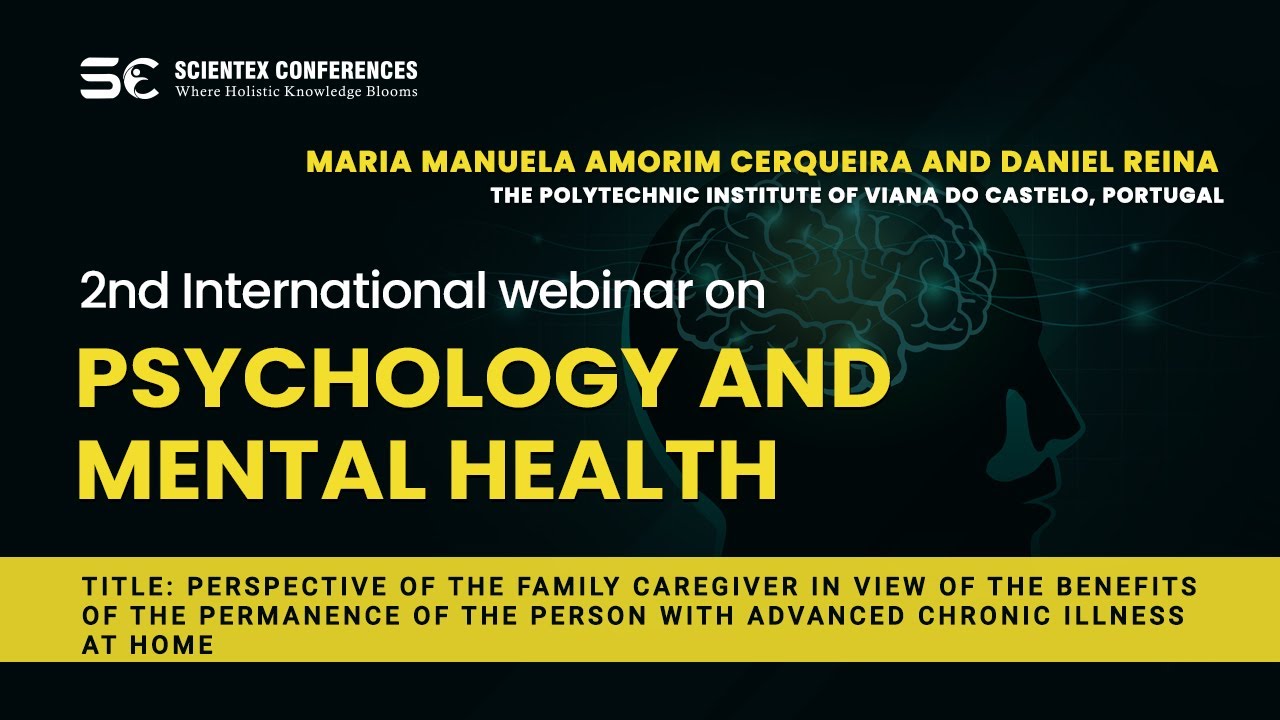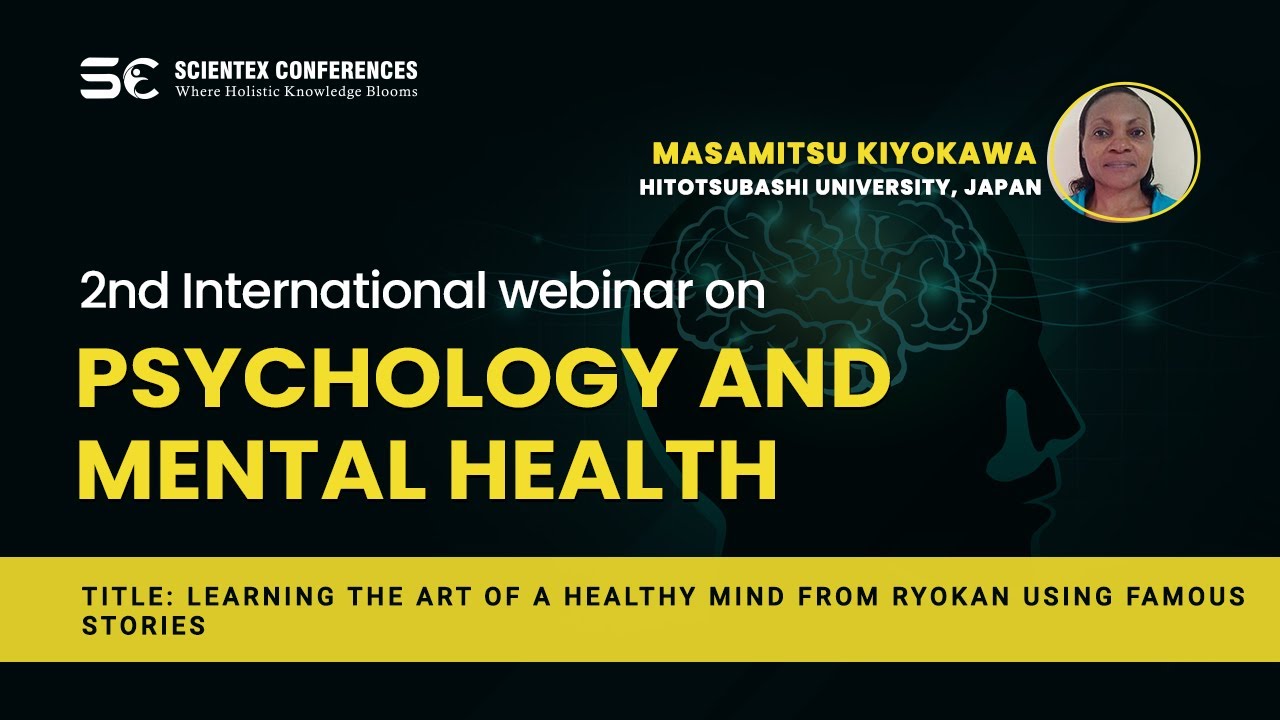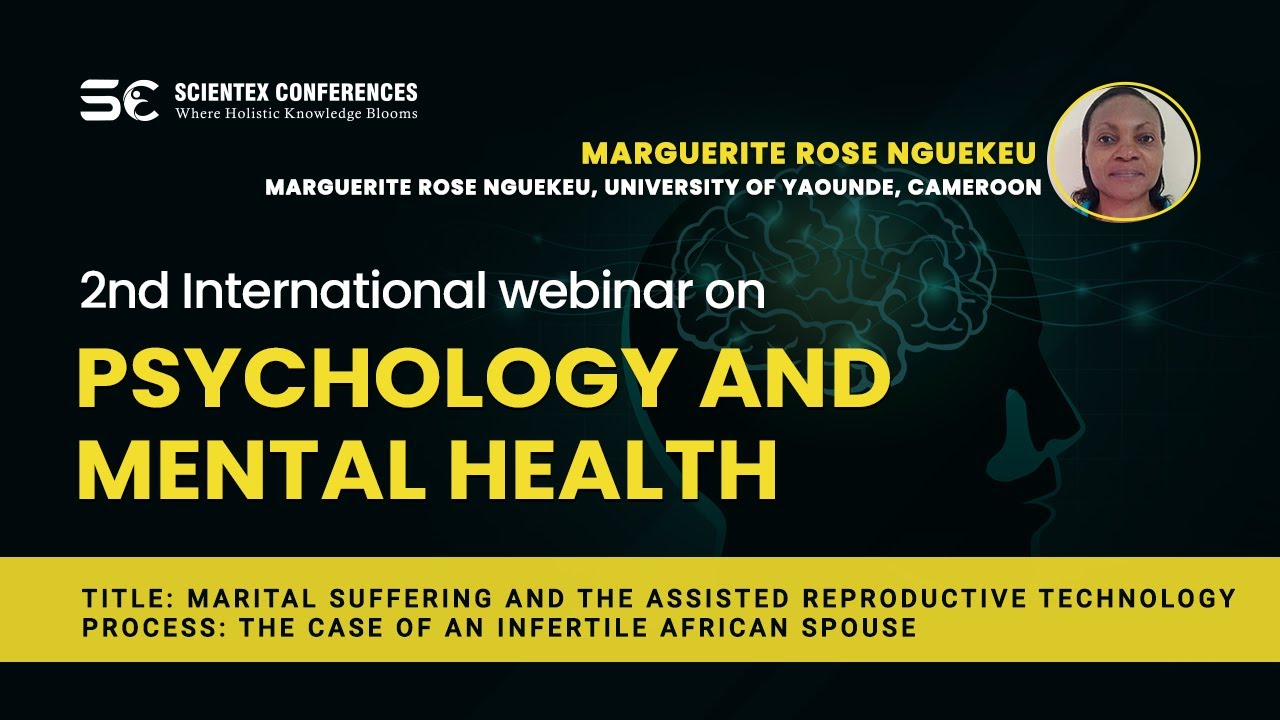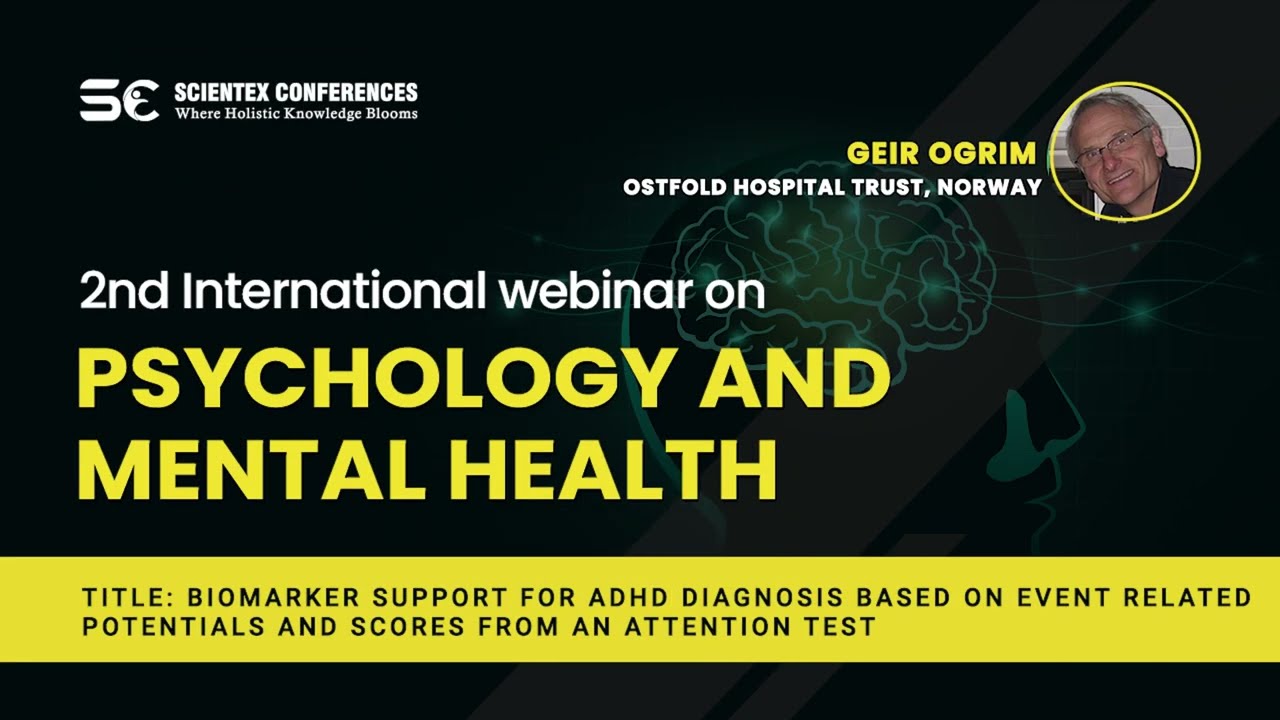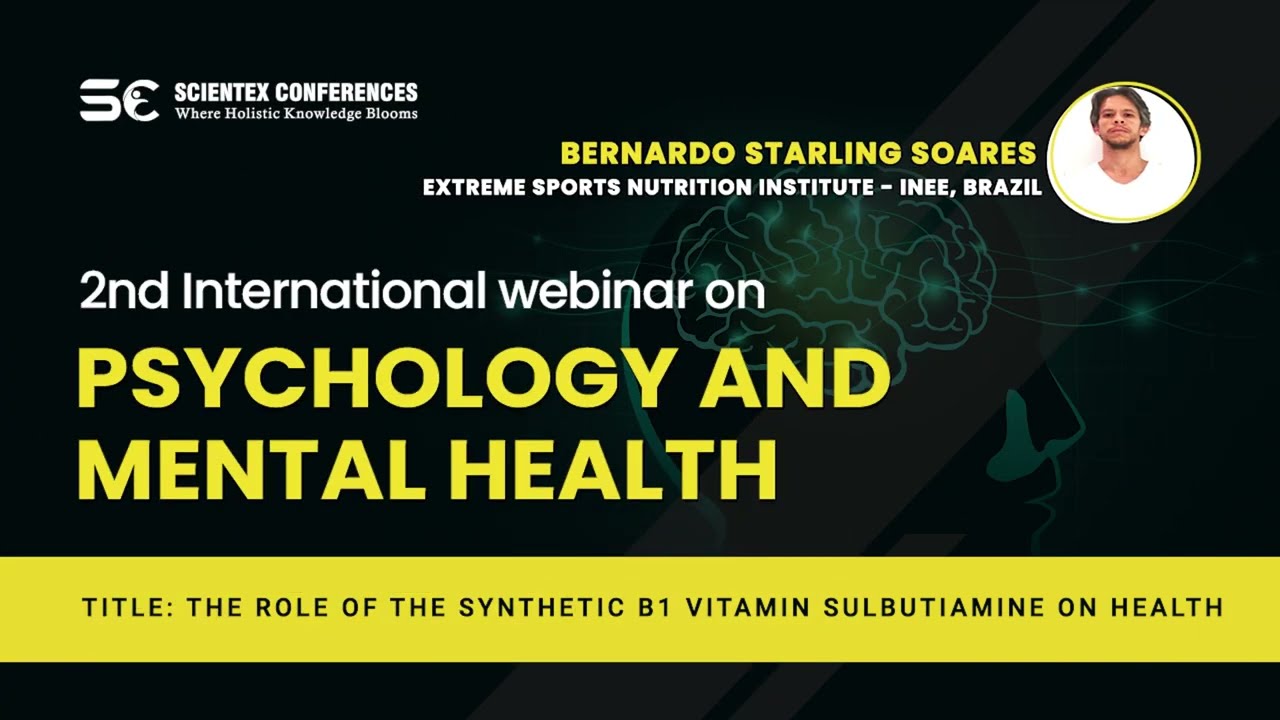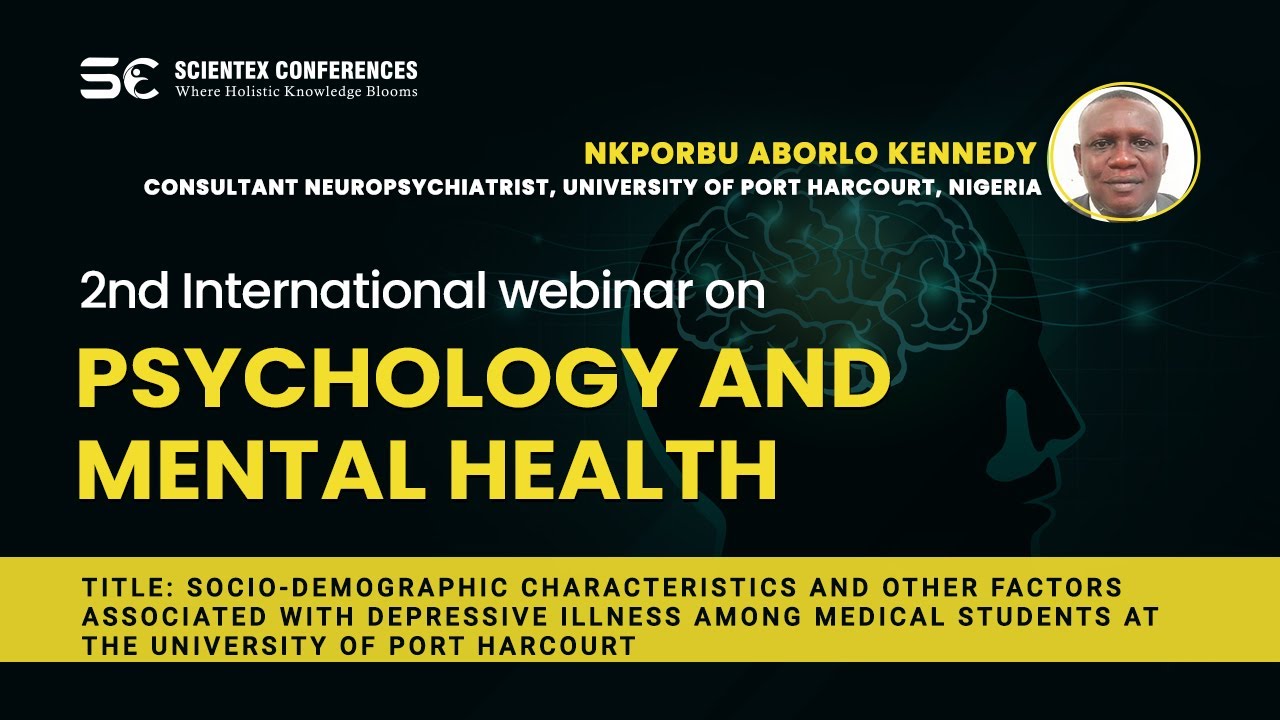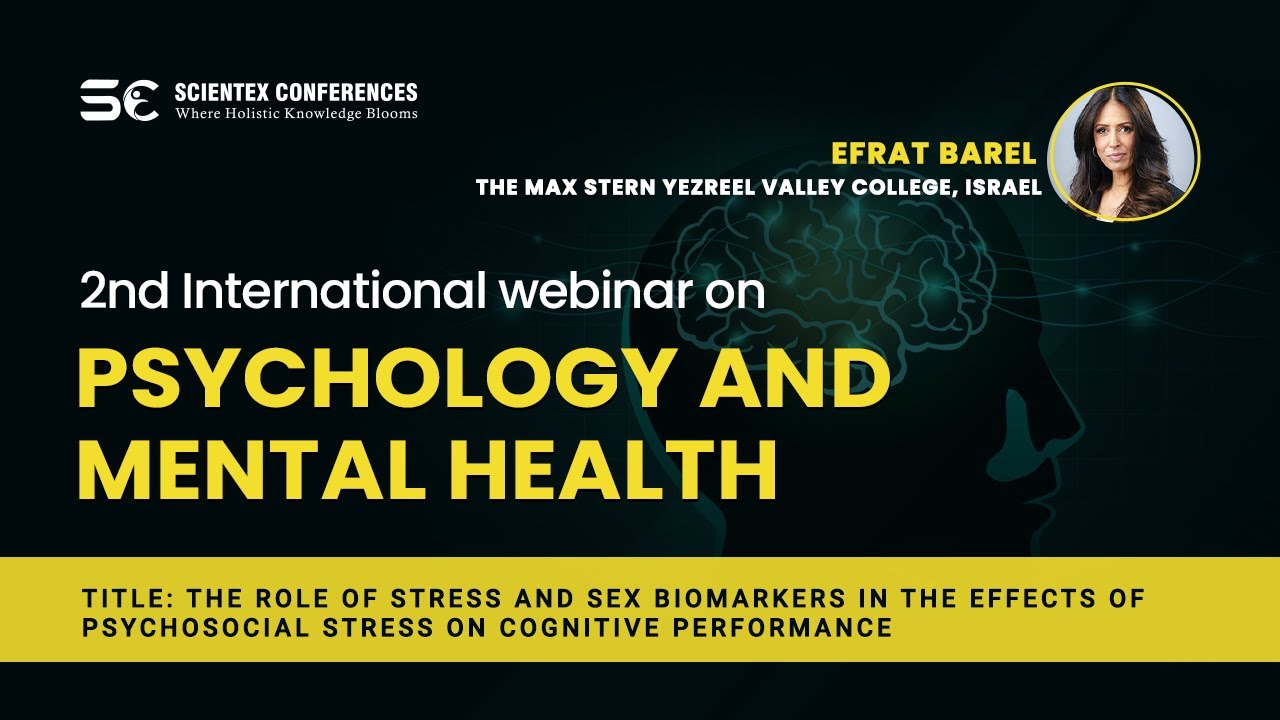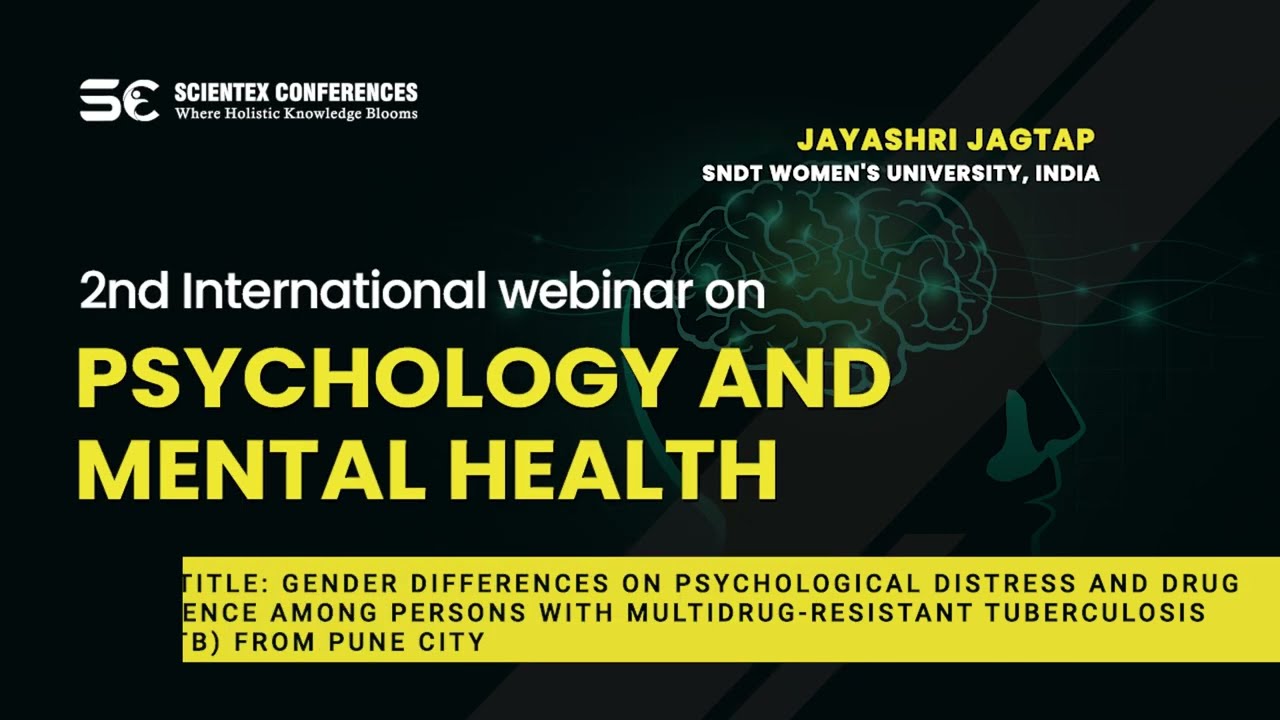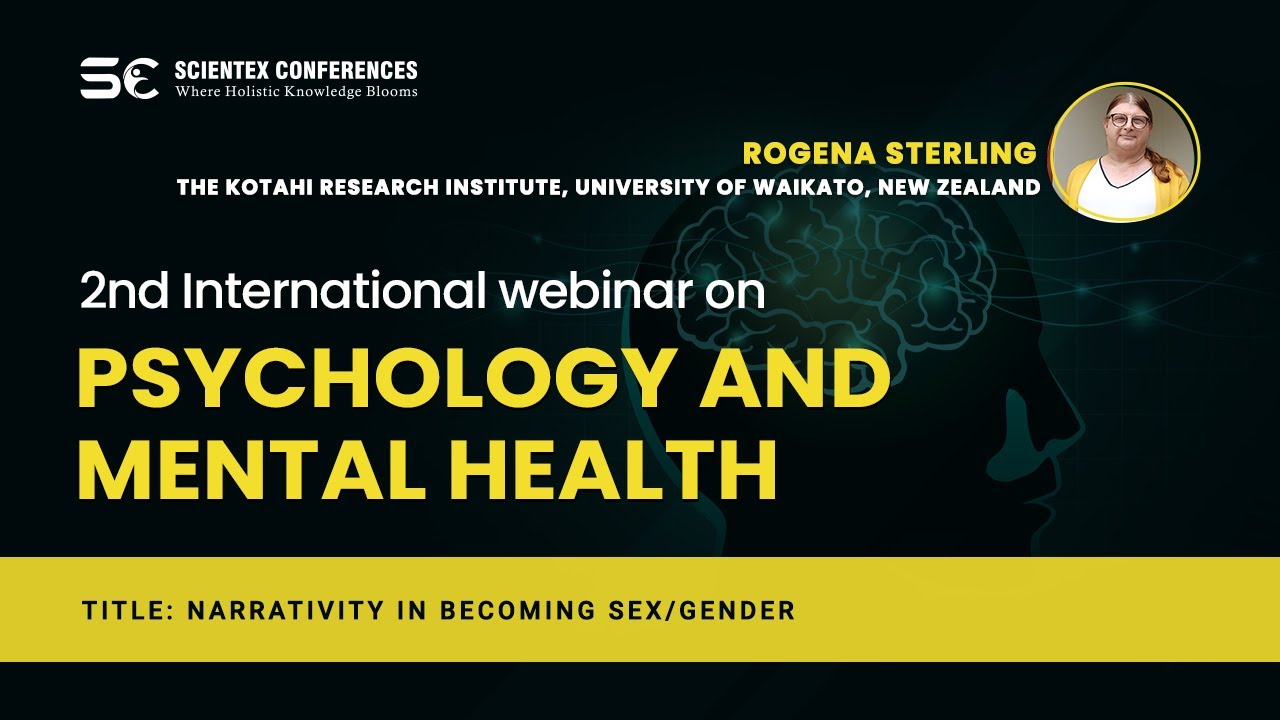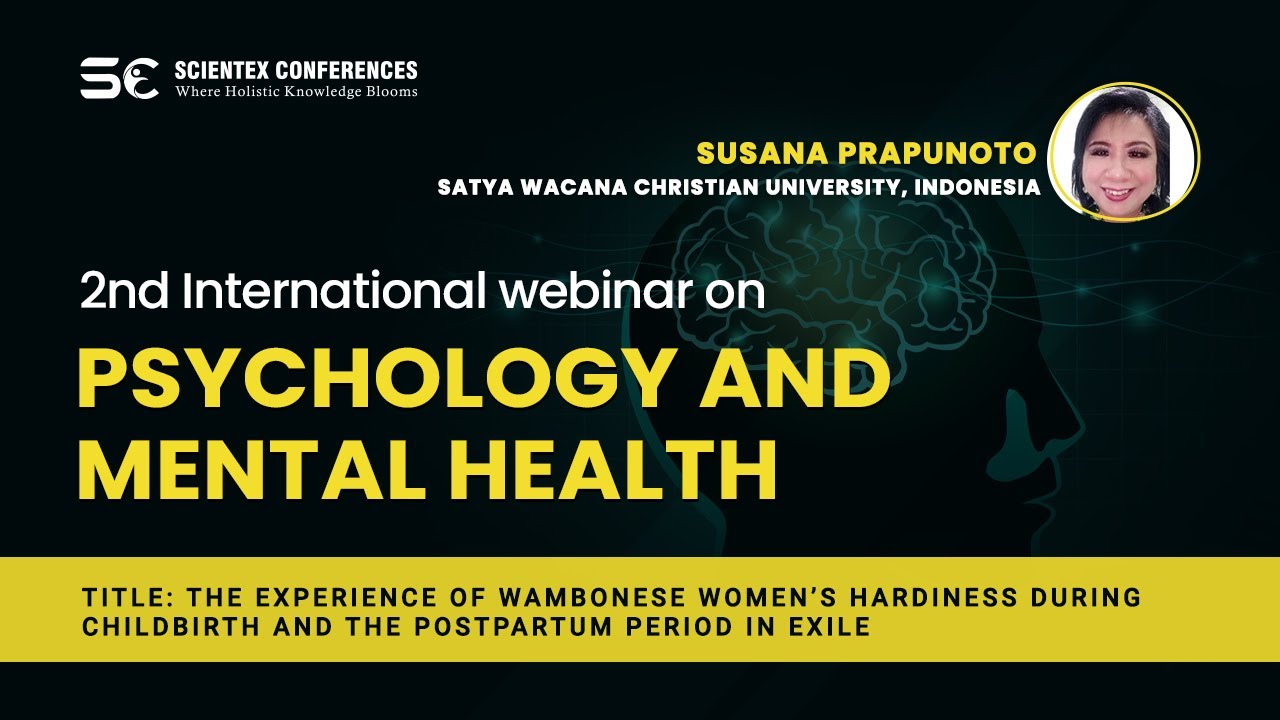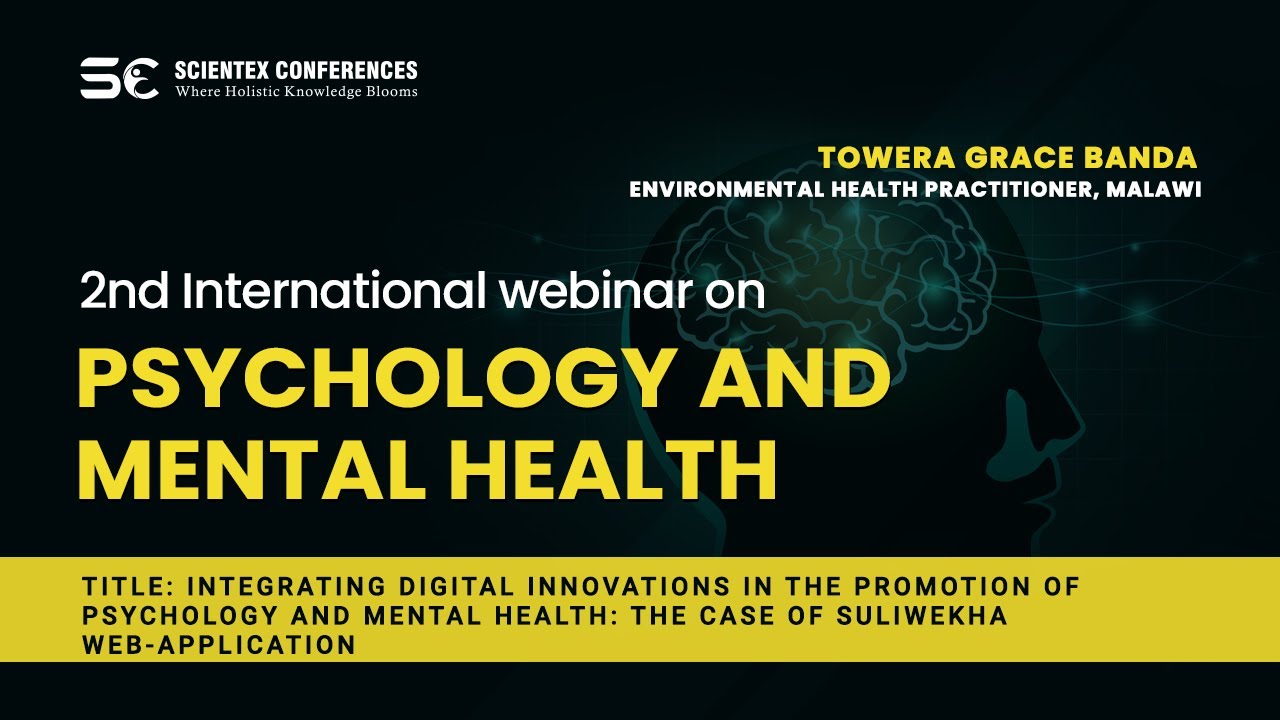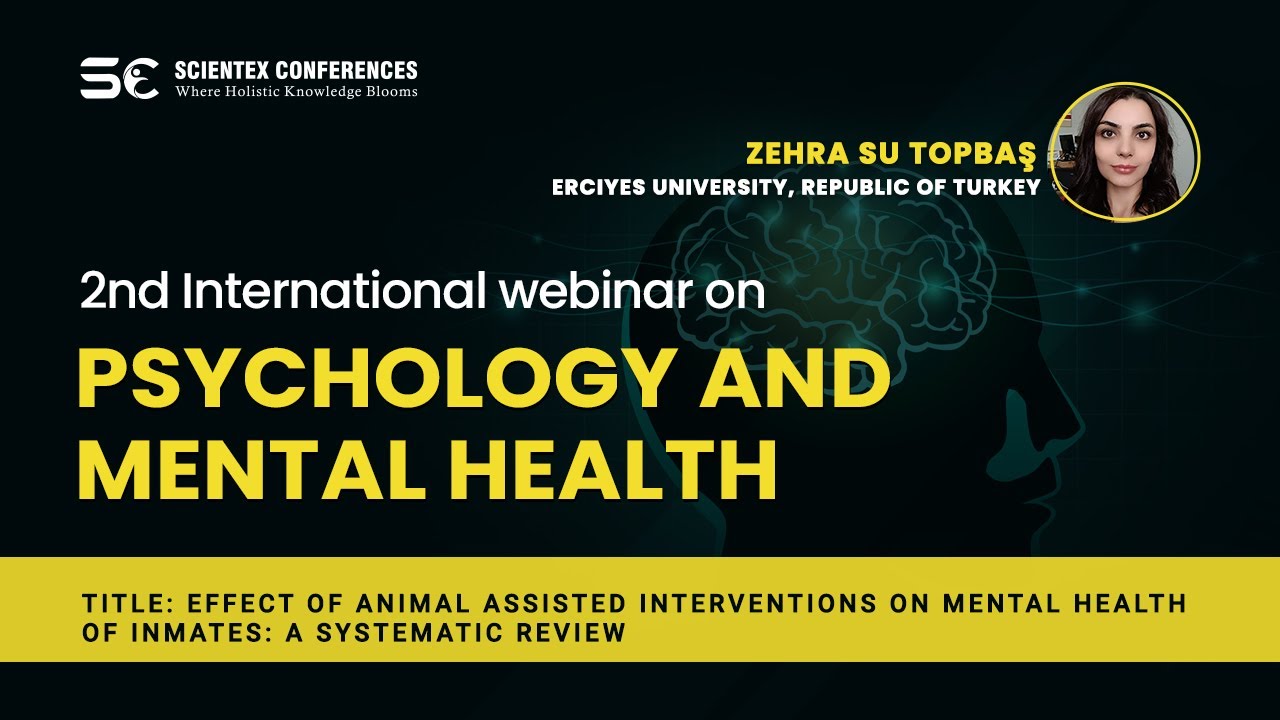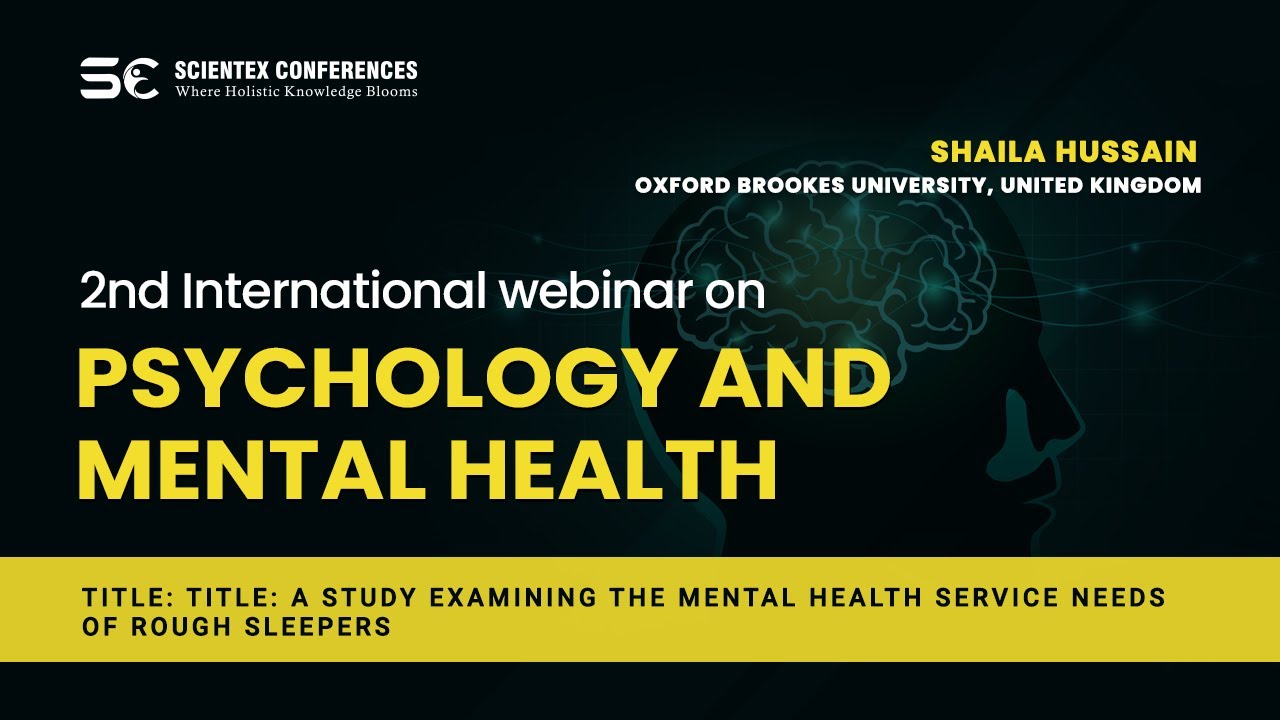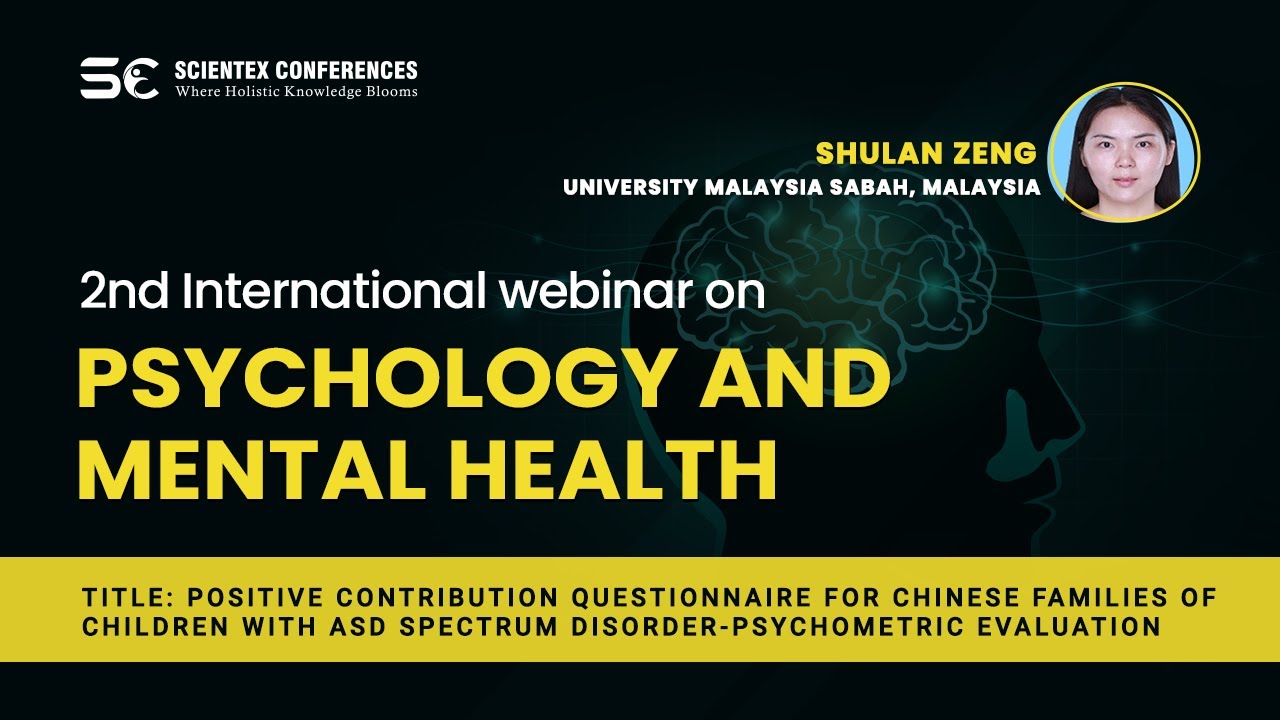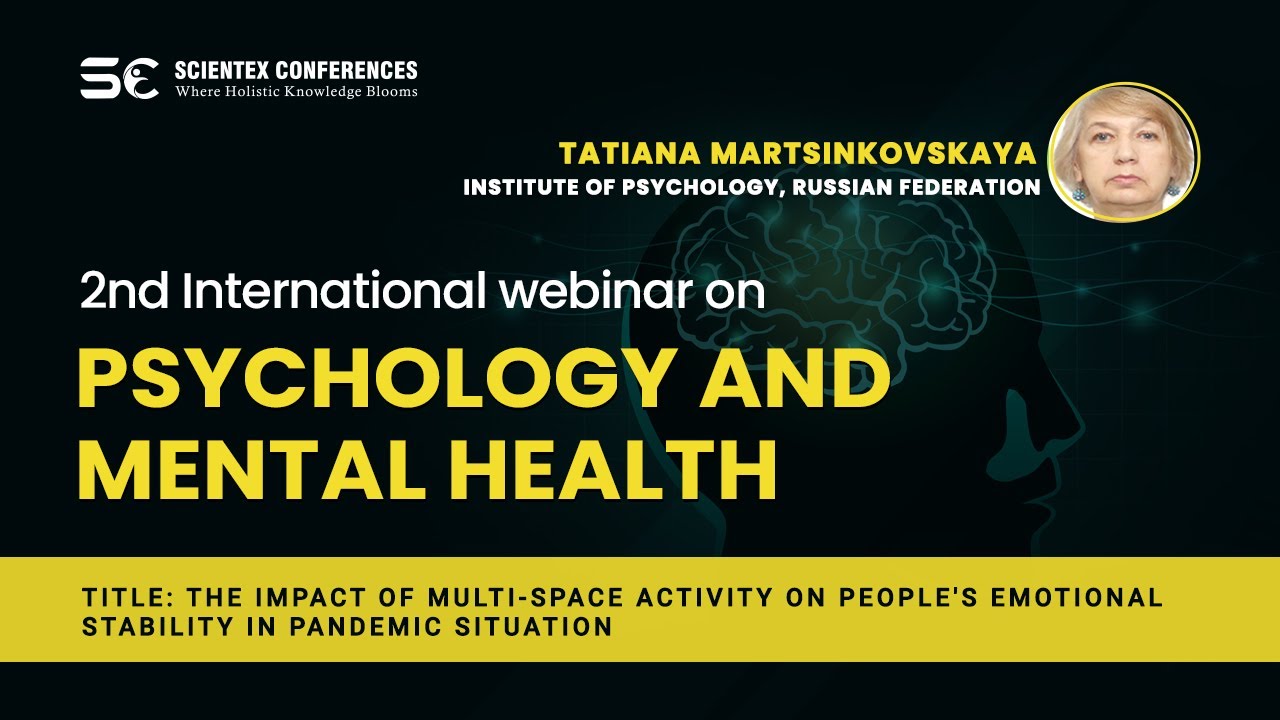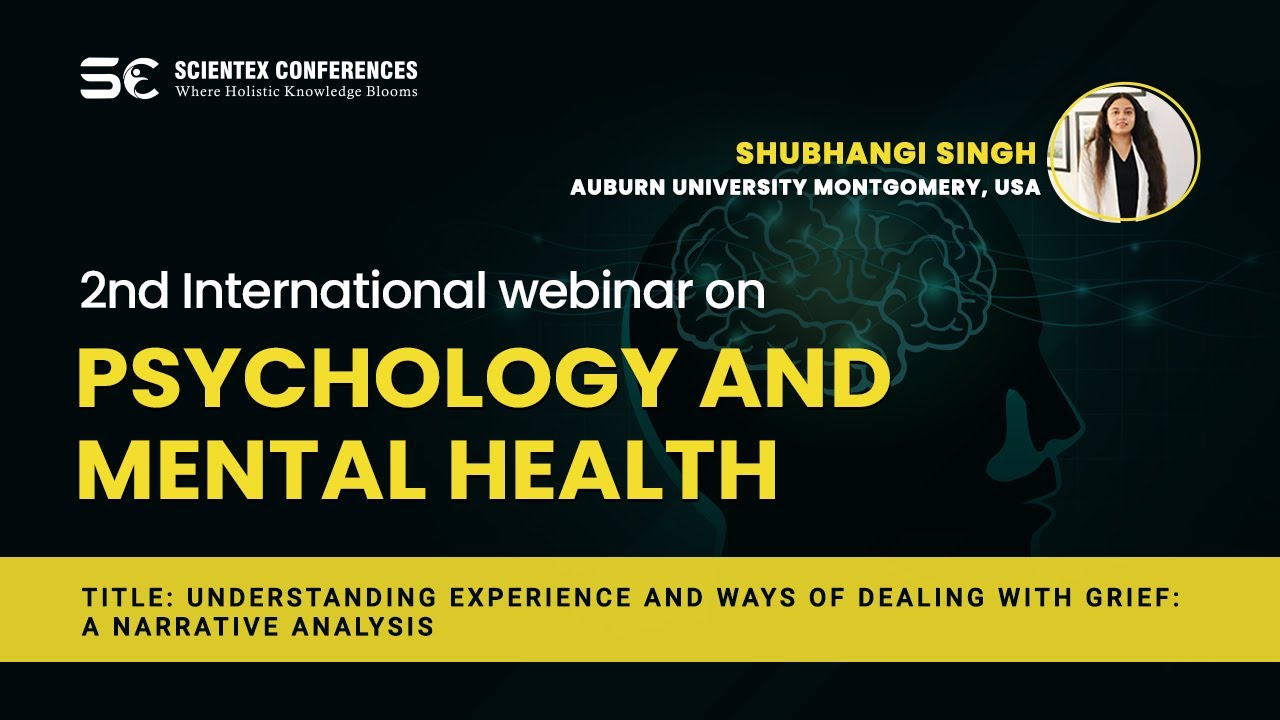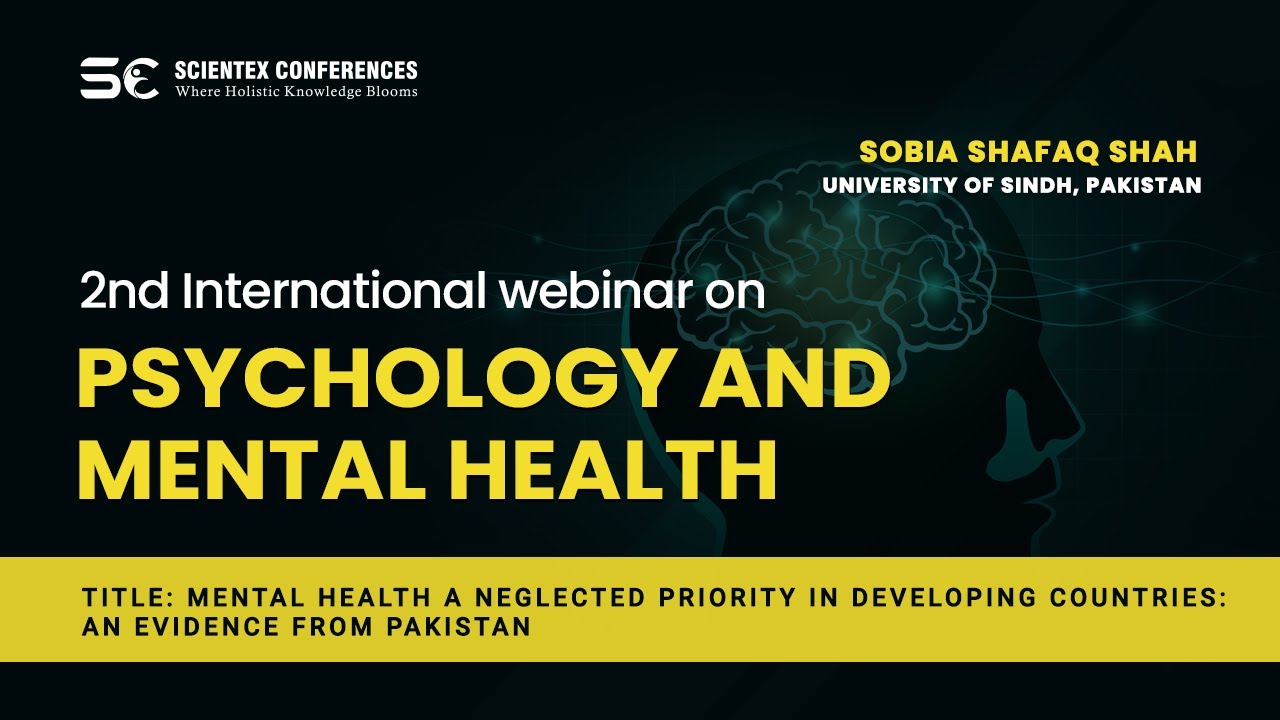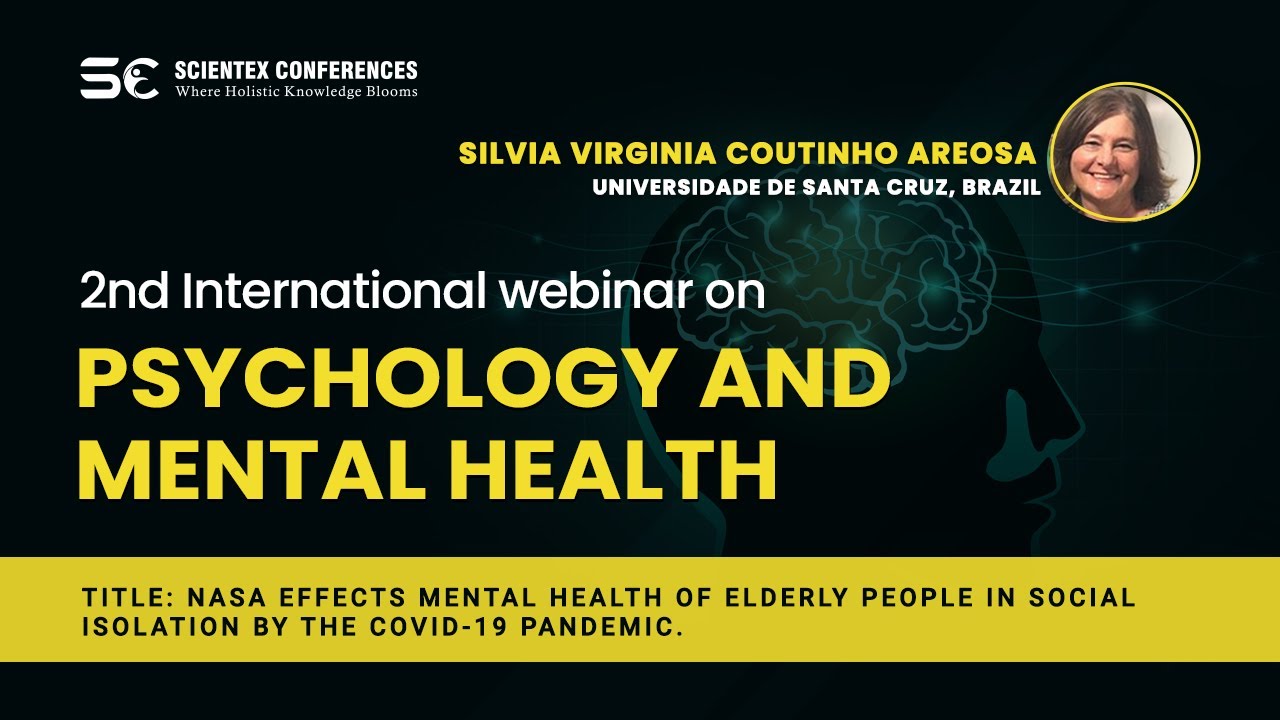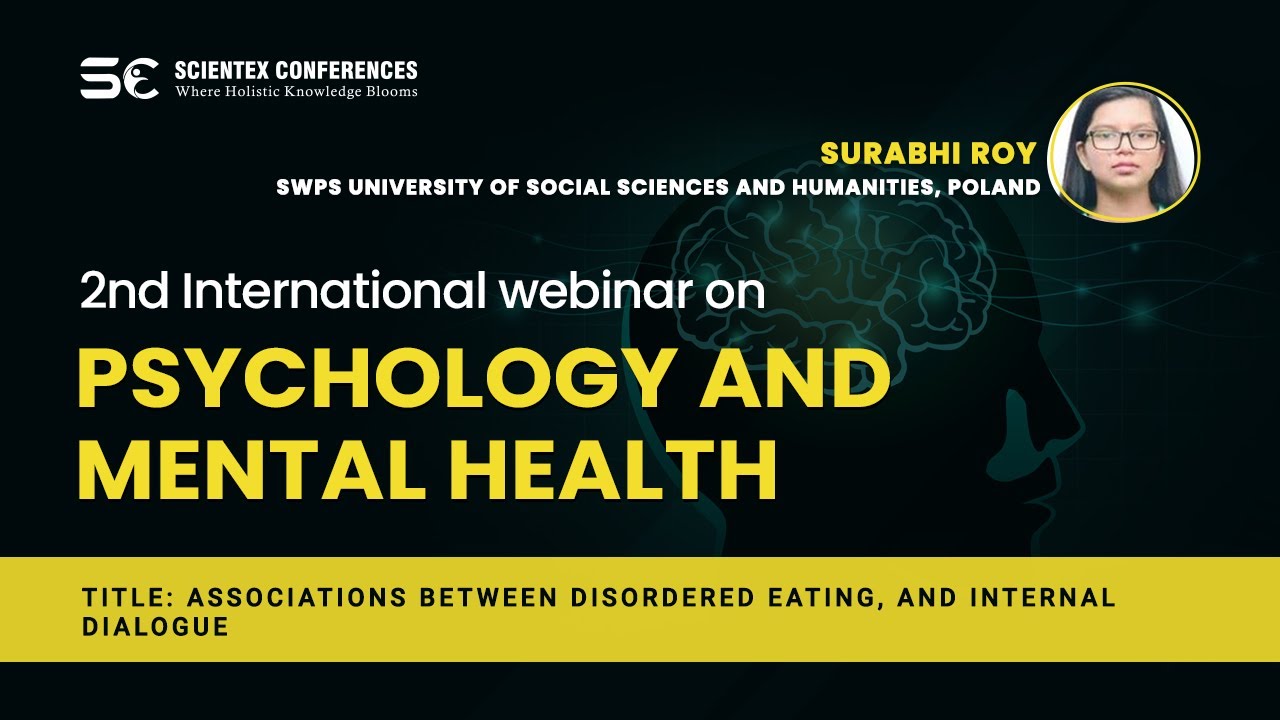 Past Webinar Presentation Links
Title : Students' conceptualisation of mental health across an Irish multi campus university
Machailla McCabe, Atlantic Technological University, Ireland
Title : The mindset of innovation: Contributions of cognitive and social psychology
Lisete Barlach, University of Sao Paulo, Brazil
Title : The impact of parenting and maternal depression on child behavior problems: Moderation effects
Alessandra Turini Bolsoni-Silva, São Paulo State University, Brazil
Title : The is resilience as a factor to over come the loneliness - adaptation of the bulgarian of the scale of the social et emotional loneliness for adults et elderly
Elena Kats, Psychologue un the local and public administration, France
Title : Human rights and old age psychiatry: Why are they so important?
Carlos Augusto de Mendonca Lima, WPA Section of Old Age Psychiatry, Switzerland
Title : Cybervictimization, psychological well-being and psychotherapy: An Indian perspective
Riddhita Parikh, GLS University, India
Title : Cognitive screening for adult psychiatric outpatients: Comparison of the Cognivue® to the montreal cognitive assessment
Amanda F. Rose, Cleveland Clinic Akron General, USA
Title : Perspective of the family caregiver in view of the benefits of the permanence of the person with advanced chronic illness at home
Maria Manuela Amorim Cerqueira and Daniel Reina, The Polytechnic Institute of Viana do Castelo, Portugal
Title : Learning the art of a healthy mind from ryokan using famous stories
Masamitsu Kiyokawa, Hitotsubashi University, Japan
Title : Marital suffering and the assisted reproductive technology process: The case of an infertile African spouse
Marguerite Rose Nguekeu, University of Yaounde, Cameroon
Title : Biomarker support for ADHD diagnosis based on event related potentials and scores from an attention test
Geir Ogrim, Ostfold Hospital Trust, Norway
Title : The role of the synthetic B1 vitamin sulbutiamine on health
Bernardo starling soares, Extreme Sports Nutrition Institute - INEE, Brazil
Title : Socio-demographic characteristics and other factors associated with depressive illness among medical students at the University of Port Harcourt
Nkporbu Aborlo Kennedy, Consultant Neuropsychiatrist, University of Port Harcourt, Nigeria
Title : The role of stress and sex biomarkers in the effects of psychosocial stress on cognitive performance
Efrat Barel, The Max Stern Yezreel Valley College, Israel
Title : Gender differences on psychological distress and drug adherence among persons with Multidrug-Resistant Tuberculosis (MDR-TB) from Pune city
Jayashri Jagtap, SNDT Women's University, India
Title : Narrativity in becoming sex/gender
Rogena Sterling, The Kotahi Research Institute, University of Waikato, New Zealand
Title : The experience of wambonese women's hardiness during childbirth and the postpartum period in exile
Susana Prapunoto, Satya Wacana Christian University, Indonesia
Title : Integrating digital innovations in the promotion of psychology and mental health: The case of suliwekha web-application
Towera Grace Banda, Environmental Health practitioner, Malawi
Title : Effect of animal assisted interventions on mental health of inmates: A Systematic review
Zehra Su Topba?, Erciyes University, Republic of Turkey
Title : A study examining the mental health service needs of rough sleepers
Shaila Hussain, Oxford Brookes University, United Kingdom
Title : Positive contribution questionnaire for Chinese families of children with ASD spectrum disorder-psychometric evaluation
Shulan Zeng, University Malaysia Sabah, Malaysia
Title : The impact of multi-space activity on people's emotional stability in pandemic situation
Tatiana Martsinkovskaya, Institute of Psychology, Russian Federation
Title : Understanding experience and ways of dealing with grief: A narrative analysis
Shubhangi Singh, Auburn University Montgomery, USA
Title : Mental health a neglected priority in developing countries: An evidence from Pakistan
Sobia Shafaq Shah, University of Sindh, Pakistan
Title : Nasa effects mental health of elderly people in social isolation by the covid-19 pandemic.
Silvia Virginia Coutinho Areosa, Universidade de Santa Cruz, Brazil
Title : Associations between disordered eating, and internal dialogue
Surabhi Roy, SWPS University of Social Sciences and Humanities, Poland
MENTAL HEALTH 2023: WHEN, WHAT AND WHY?
General Information: `
Webinar Name: 3rd International Webinar on Psychology and Mental Health
Theme: A forum to explore the innovation in Psychology and Mental Health
Date: November 23-24, 2023
Time Zone: GMT+4
Platform: Zoom/Google Meet

Benefits: -
-Get an opportunity to meet renowned scholars
-Chances to Interact, & Forge Powerful Professional Relationships
- Access to All Sessions Online
- E-Handbook kit
- E-Certificate Accreditation from the Organizing Committee
- Online publication of Abstract and Biography on our website
- 10% abatement on the registration fees for the next annual conference

Guidelines for Joining Webinar:
• After register for the webinar, you will receive a meeting invite link with personalized user ID one day before the event for webinar access.
• Follow the steps provided in prior, for preventing any technical issues on day of the event.
• Please join the webinar 15 minutes early to eliminate the last-minute hassle.
• Ensure that your device meets the system requirements for running the specific application.
• For audio/video clarification, it is always better to attach an external device.
• Sit in a quiet location where you will have good network access with no disturbance.
• Mute your audio while others are presenting. Those who wish to ask questions or to discuss, should raise hand and host will unmute you at the end of the talk.

Guidelines For Presenters:
•
Each speaker will have 20 minutes for presentation. Please plan your talk for 15 minutes to allow for introduction and for 5 minutes Q&A session at the end of your talk.
•
In order to stay in track of time, please ensure that you start and end your presentation on the times indicated in the program.
•
The webinar must be organized in English, if you are not comfortable in presenting your presentation in English, you shall join with any of your colleagues as a translator and there won't be any registration fee for the translator. If you are not interested in bringing any translator with you, there is another option you can make a Poster Presentation.
•
The presentation should be submitted in PDF or PPT Format
Explore recent advancements on Psychology and Mental Health
Aim to understand the evolving properties of the brain
Delivering Industry Excellence & Integrated Care Current trends in mental health
The cost of mental ill-health and suicide

The platform featuring nationally recognised clinical experts, researchers, and government officials in the field of Psychology and Mental Health to provide clinicians with the most up-to-date evidence-based treatments for their patients. Attendees will be fetched with the following benefits, Reach the wider audience, meet skilled specialists and influencers face to face, Networking Opportunities, grow your skilled Network, New Tips & ways, Hear regarding the most recent analysis.

•
Mental Health Psychiatrist
•
Diagnostic laboratory professionals
•
Healthcare Professionals